Innovation Hive is a private non-profit organization located in Greece, specialized in the fields of research and innovation. Our actions aim to enhance the economic and social cohesion of European societies while our goal is to find solutions to the new innovation challenges, achieve growth, sustainability and maximize the impact to the society. The organization's philosophy in order to achieve these goals is based on co-creation methodologies and a quadruple helix approach. The engagement of stakeholders from industry, science and society is aiming to create links between the businesses, the academia and the civic actors in order to develop a combination of knowledge, skills, tools, values and motivation. The final goal is to make the difference in local societies and to succeed at the highest level the principles of social innovation concepts.
The Institute of Vocational Training AKMI was founded back in 1989 and today it is one of the leading Vocational Training Institutes in Greece providing post-secondary education, with more than 37.500 m2 of infrastructure in various cities in Greece, including one of the most highly profiled Campuses in the Country. Every year, approx. 14,000+ active students are enrolled with the aim to study one of the 107 specialties, in more than 340 laboratories offered in 6 cities across Greece. AKMI SA hopes that with proper education, the youth can become productive, scientific-oriented, broad-minded, and ideal citizens of the society as the society is significantly influenced by this category of people.
The Official Spanish Chamber of Commerce in Belgium and Luxembourg is a non-profit association, founded in Brussels in 1938. The Chamber plays an important role in trade and economic relations between Spain, Belgium, and Luxembourg. Its main objective is the development of trade and investments between Spain and the states within its territorial jurisdiction. The Chamber offers its associated enterprises a wide range of trade promotion services, information, advice, and logistical and administrative support and training. It provides essential information about the different markets in Spain, Belgium, and Luxembourg as well as professional contacts in its business area community.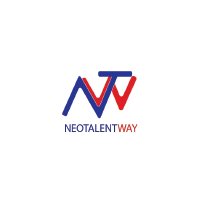 Neotalentway is a company from the south of Spain focusing in the training for employment and insertion of employed and unemployed people, because nowadays there is more competitiveness in the world of work, thus, we want to give a new opportunity.Neotalentway born with the idea of providing training at all levels from the perspective of personal development, skills and career guidance. Our main objective is to favor and develop talent skills in people. Also we supply entrepreneurship training, managerial skills, communication, conflict resolution and emotional intelligence.On the other hand, we are working in the development of the talent, based on Howard Gardner's Theory of Multiple Intelligences, on how detects it and promote a correct development by training and orientation.In addition, we work in other areas like entrepreneurship, work development counselling, business assessment, tourism and rural development.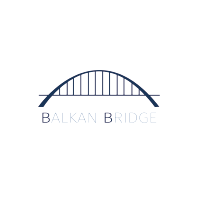 Balkan Bridge is an organisation aiming to bring together the societies of Balkans and to achieve cooperation and growth. The organisation's mission is to cover the gaps of the Balkan area in terms of professional training, networking and research activities with the goal to transform Balkans to a sustainable ecosystem with a highly skilled human capital and businesses able to adapt to the needs of the society and the global trends.In order to achieve its goals, Balkan Bridge is providing consultancy services, training for the improvement of professional skills to individuals and corporate training for businesses in order to achieve teams' growth and empowerment.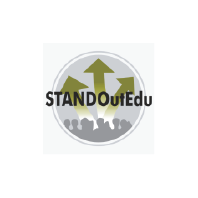 STANDO LTD (STANDOUTEDU) is a research and educational organisation based in Cyprus, dedicated to the advancement of research and innovation. We are, at the same time, an approved VET Centre accredited by the Human Resource Development Authority of Cyprus. The strength of our enterprise primarily lies in our highly qualified team and its extended network of international partners. Our dynamic and experienced academics, researchers and practitioners are committed in implementing large scale co-funded projects and collaborate with organizations from Cyprus and around the world. We actively participate in the planning and implementation of national and international projects, aiming at providing innovative solutions that facilitate the development of people and the cohesion of societies.
LEVILO is a private non-profit organisation located in Graz, Austria. LEVILO was founded in 2021 and started its work with the two co-founders. We are a pretty young organisation. However, its staff has more than 20 years of experience in innovation, technological innovation, circular economy, finance, education and training, online courses and curricula for higher education and primary schools, and VET training.
Squaredev is a Belgium-based SME focusing on AI systems and research. Our purpose is to use technology to improve peoples' lives. We research artificial intelligence and build systems that provide actionable and explainable intelligence. Squaredev's services can be applied in several domains such as e-health, financial, IIoT and cybersecurity. Leveraging our expertise in Big Data Analytics, Graph Technologies and Machine Learning we empower our products with cutting-edge technology for guaranteed results and reliable decision making.SQD will be involved in technical developments of the project platform focusing on the data collection and analysis and the Knowledge Graphs and contribute to the overall platform design, integration and testing. All SQD employees have been involved for several years in FP6, FP7 and H2020 projects as Project Coordinators, Work Package leaders, Project Managers or Software Developers. Therefore, SQD has the administrative and technical capacity to participate in the Project, having in-depth knowledge of the processes to be followed.

This project has been funded with support from the European Commission. This publication reflects the views only of the author, and the Commission cannot be held responsible for any use which may be made of the information contained therein.  2021-1-BE01-KA220-VET-000035895
Copyright © 2022 DG-VET. All Rights Reserved.